Please disable Adblock to watch video!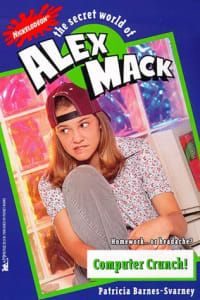 The Secret World Of Alex Mack - Season 3
Alex Mack is your typical, ordinary 13-year-old who lives with her "genius" sister Annie, her mom Barbara, & her dad George, a scientist at the town's chemical plant. On Alex's first day of junior high, everything goes wrong, including being humiliated by the most popular girl in front of one of the most popular guys. While walking home depressed, Alex is almost hit by a truck from the chemical plant that spills a secret and illegal chemical all over her.
Duration: 22 min
Quality: SD
Release: 1996
IMDb: 7