Please disable Adblock to watch video!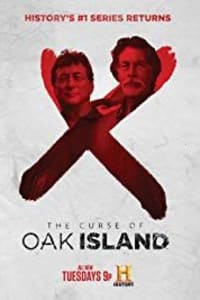 The Curse of Oak Island - Season 6
The Curse of Oak Island follows brothers Marty and Rick Lagina, originally from Kingsford, Michigan, through their efforts to find the speculated treasure or historical artifacts believed to be on Oak Island. The series discusses the history of the island, recent discoveries, theories, and prior attempts to investigate the site. Areas of interest include the "Money Pit", Borehole 10-x, Smith's Cove, "Nolan's Cross", the "Hatch", the "Watchtower" and the "Swamp".
Duration: 60 min
Quality: HD
Release: 2018
IMDb: 6