Please disable Adblock to watch video!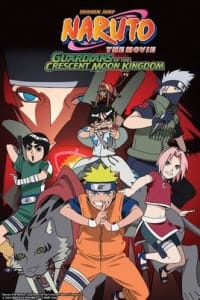 Naruto the Movie 3: Guardians of the Crescent Moon Kingdom (English Audio)
Naruto, Kakashi, Sakura, and Lee take a mission to protect a prince during his trip around the world. Suddenly a mission to protect just the spoiled prince that hardly listened to anything said, turns in to a mission to look after animals and a prince that doesn't listen to what they say.
Duration: 95 min
Quality: HD
Release: 2006
IMDb: 6